Welcome to California Express
Flying into Long Beach on Saturday, October 6 the Cal Express Show joins the Southern California Airline, Railroad, and Transportation Show and Sale.
The Petroleum Club 3636 Linden Ave. Long Beach, CA 9am to 3 pm
Interested Vendors and Patrons please contact Renee through Facebook or call (626) 281-7500. See you at the Show.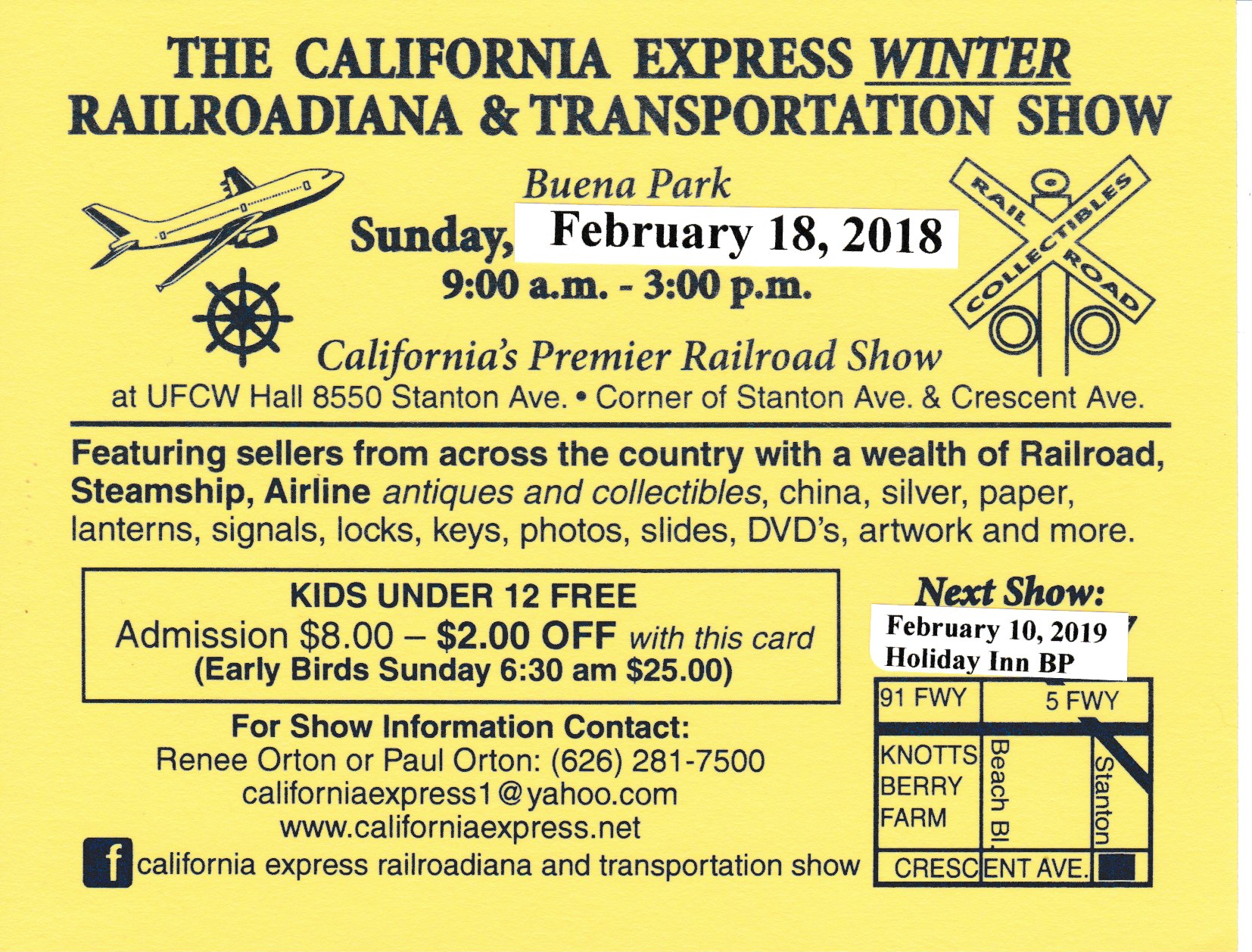 Visit our Facebook page for more information on the February show